SOFT Peanut Butter Brittle
ARTISAN SOFT BRITTLE:

With a soft, flaky texture and intense Peanut Butter flavor, our gourmet small batch hand made SOFT brittle is enrobed in dark chocolate for a decadent finish

DARK CHOCOLATE COVERED BRITTLE: Our Dark Chocolate SOFT Peanut Brittle is handmade with quality peanut butter, pure sugars and peanuts, all slowly heated in an old fashioned copper pot.
ALL NATURAL RECIPE: The homemade gourmet peanut candy is made with kosher dairy products and natural ingredients, and the soft brittle is also gluten free.
GOURMET GIFTS: Share the Peanut Brittle love – this decadent chocolate covered brittle is supplied in a selection of two different elegant custom gift box choices with triple-laminated pouches to seal in the freshness. Also available in a handy 4 oz. pouch for personal snacking.
HANDMADE IN THE USA: Northwest Expressions hand crafts gourmet chocolates, exquisite cookies, decadent confections and savory popcorn on Harstine Island in beautiful Washington State.

 

Handmade Chocolate Dipped Soft Peanut Brittle 

Northwest Expressions Soft Peanut Butter Brittle recipe is truly a family heirloom. Grandma Carrie's original 1950's handwritten soft brittle recipe hangs in our kitchen to this day, and we have not changed a thing. This delicious chocolate covered peanut candy has a soft, flaky texture unlike the hard, crunchy peanut brittle you may be used to. 

Only the best all natural, gluten free ingredients are utilized to make our handmade gourmet peanut brittle. The finest quality peanut butter, sugars and peanuts are combined with some of grandma's natural secrets, and heated in an old fashioned small batch copper pot. We achieve the perfect temperature to create our artisan peanut brittle's unique soft flaky texture and intense peanut buttery flavor, then the peanut candy is covered in a blanket of dark chocolate. Enjoy! 

Gourmet Gift Choice 

Why not deliver the gourmet taste of homemade chocolate dipped peanut brittle to your friends and family? Our Soft Peanut Brittle is supplied in an elegant custom gift box with triple-laminated pouches cradled with protective insert to seal in the freshness, so our handmade peanut brittle reaches you or your loved ones in perfect condition.

Northwest Expressions 

Crafting gourmet expressions influenced by the taste, feel and rich history of the Pacific Northwest, Northwest Expressions creates small batch artisan chocolates, cookies and confections made by hand and with love on Harstine Island in Washington State, USA. Our roots run deep. Rick's Grandma Carrie's original 1950's handwritten recipe for Soft Peanut Butter Brittle still hangs in our kitchen. Though a bit tattered, it is framed now to preserve the recipe we still use to this very day.




    



View full details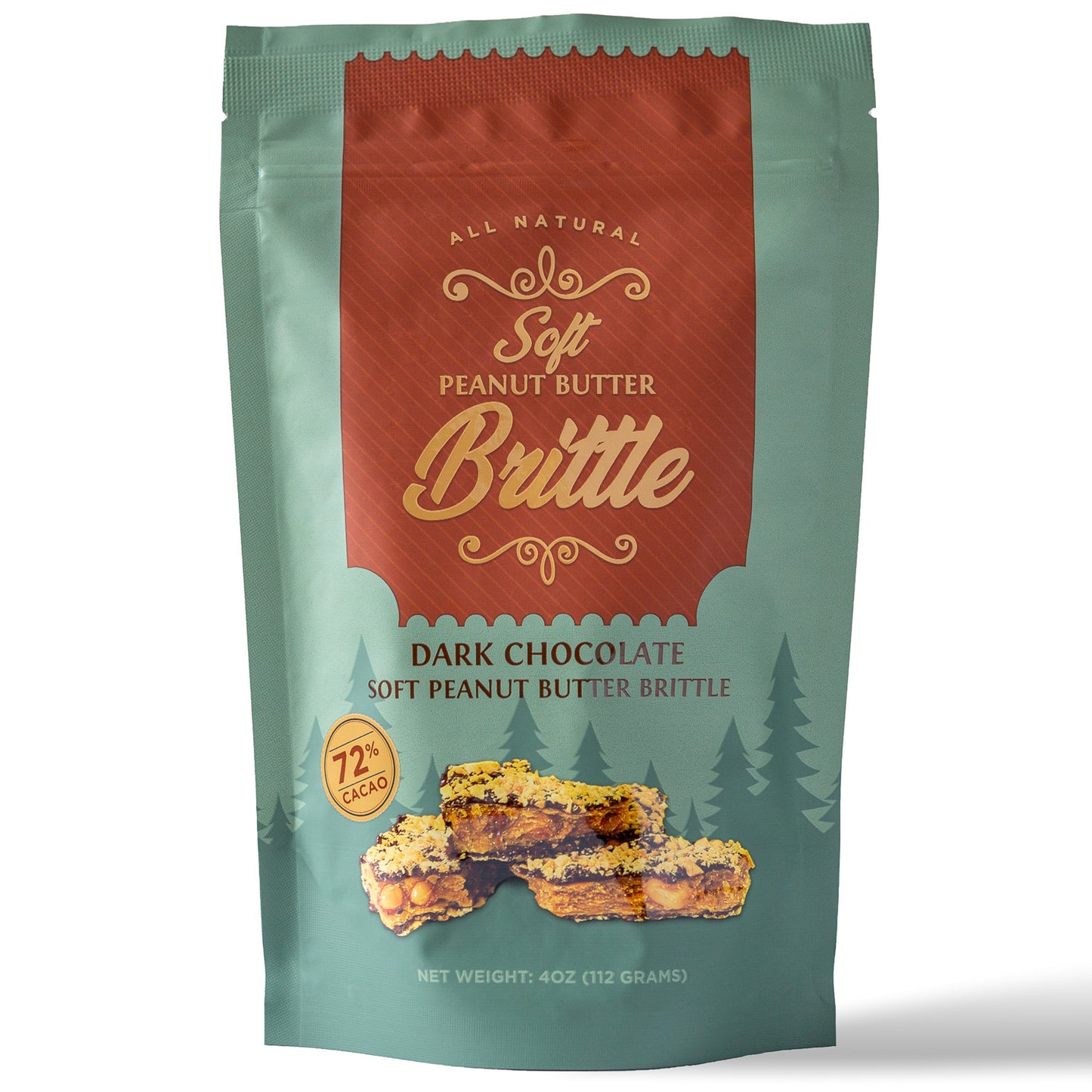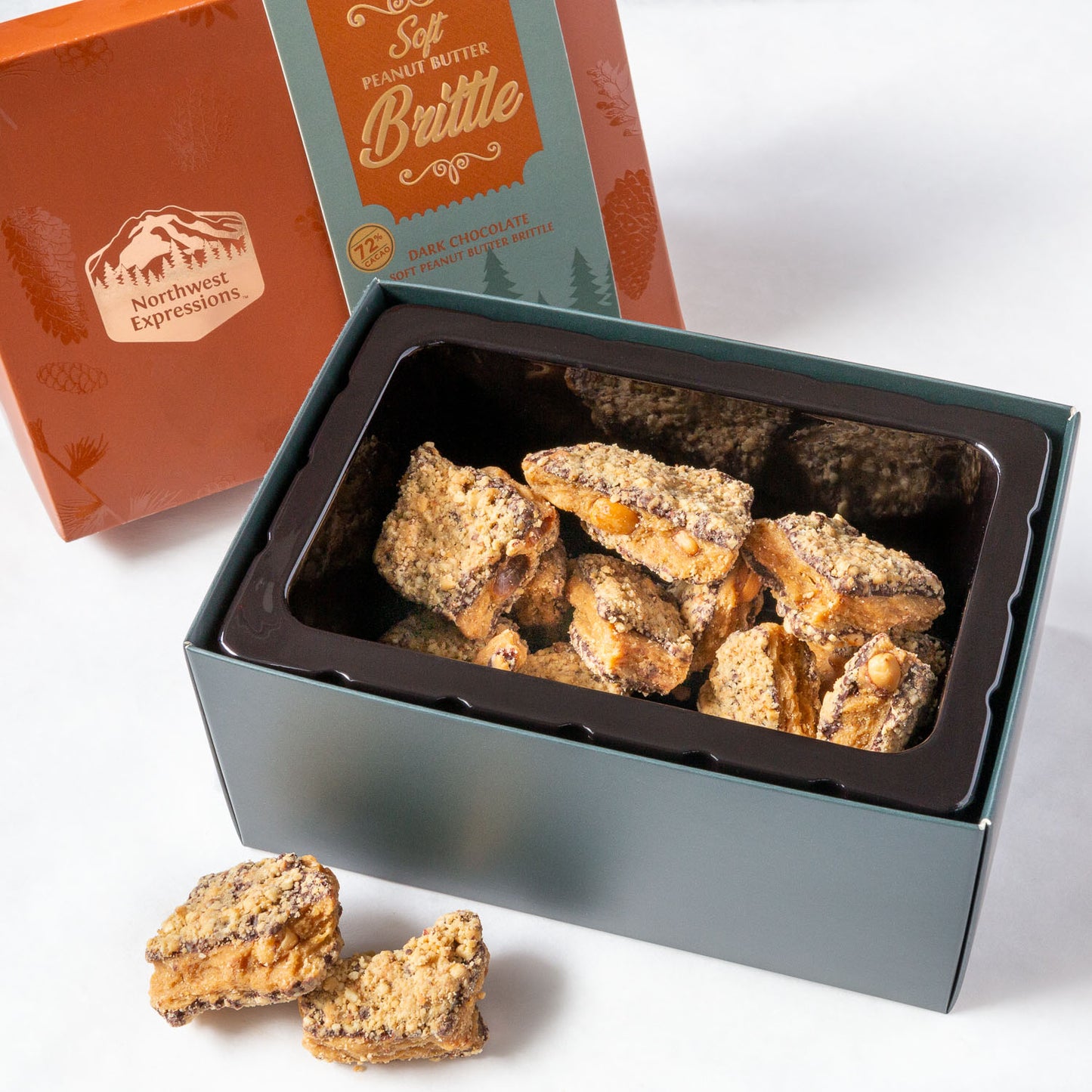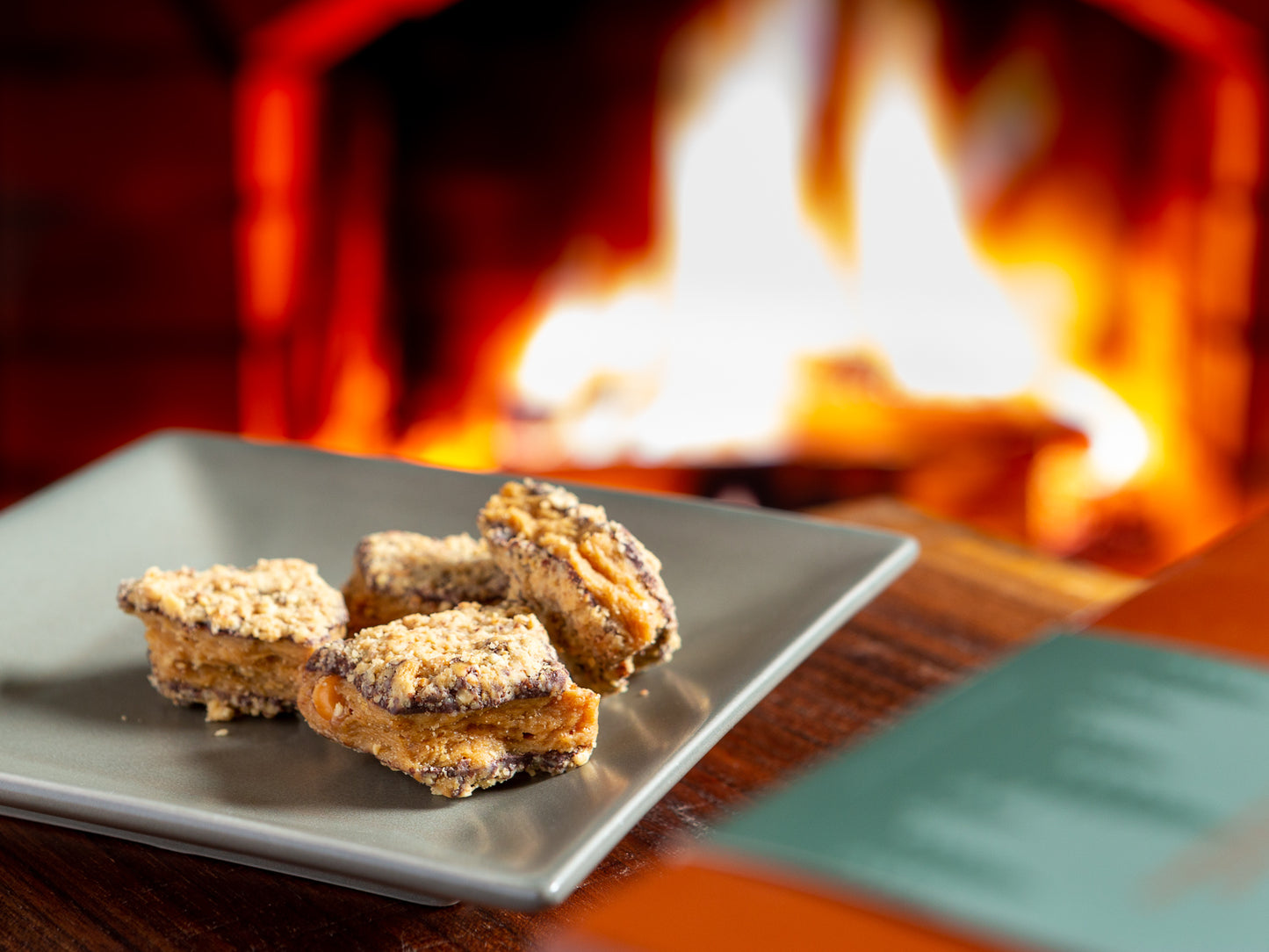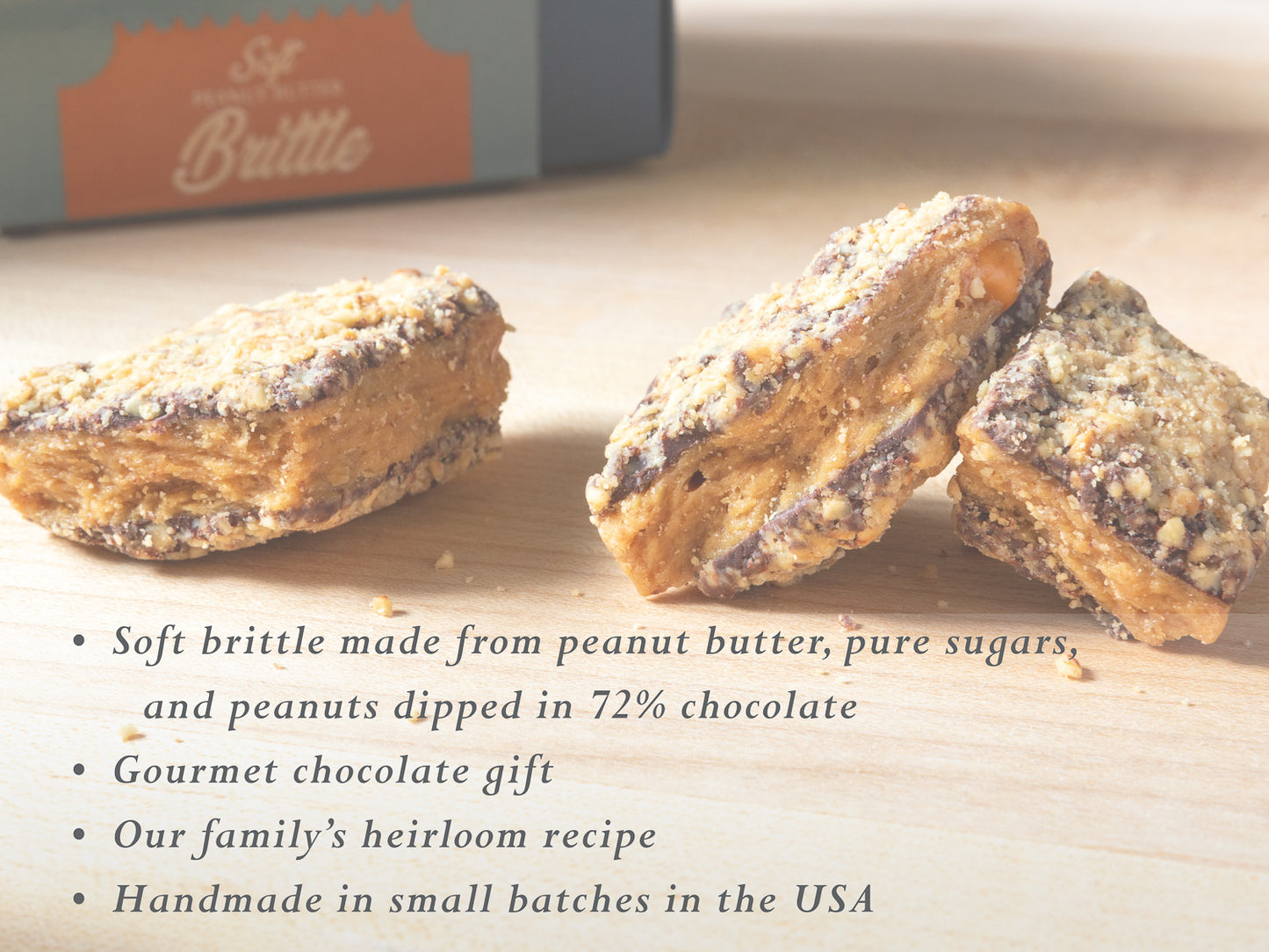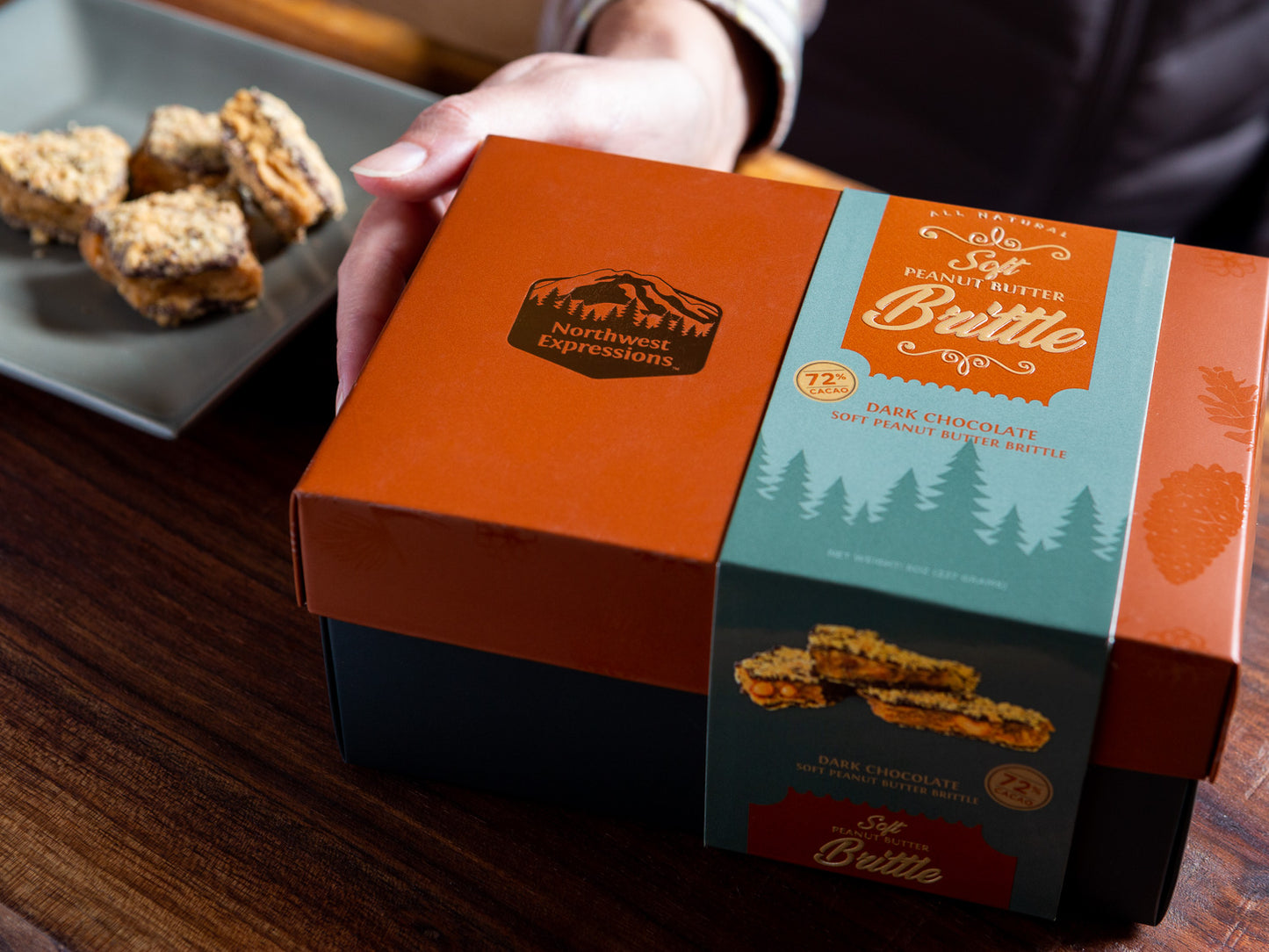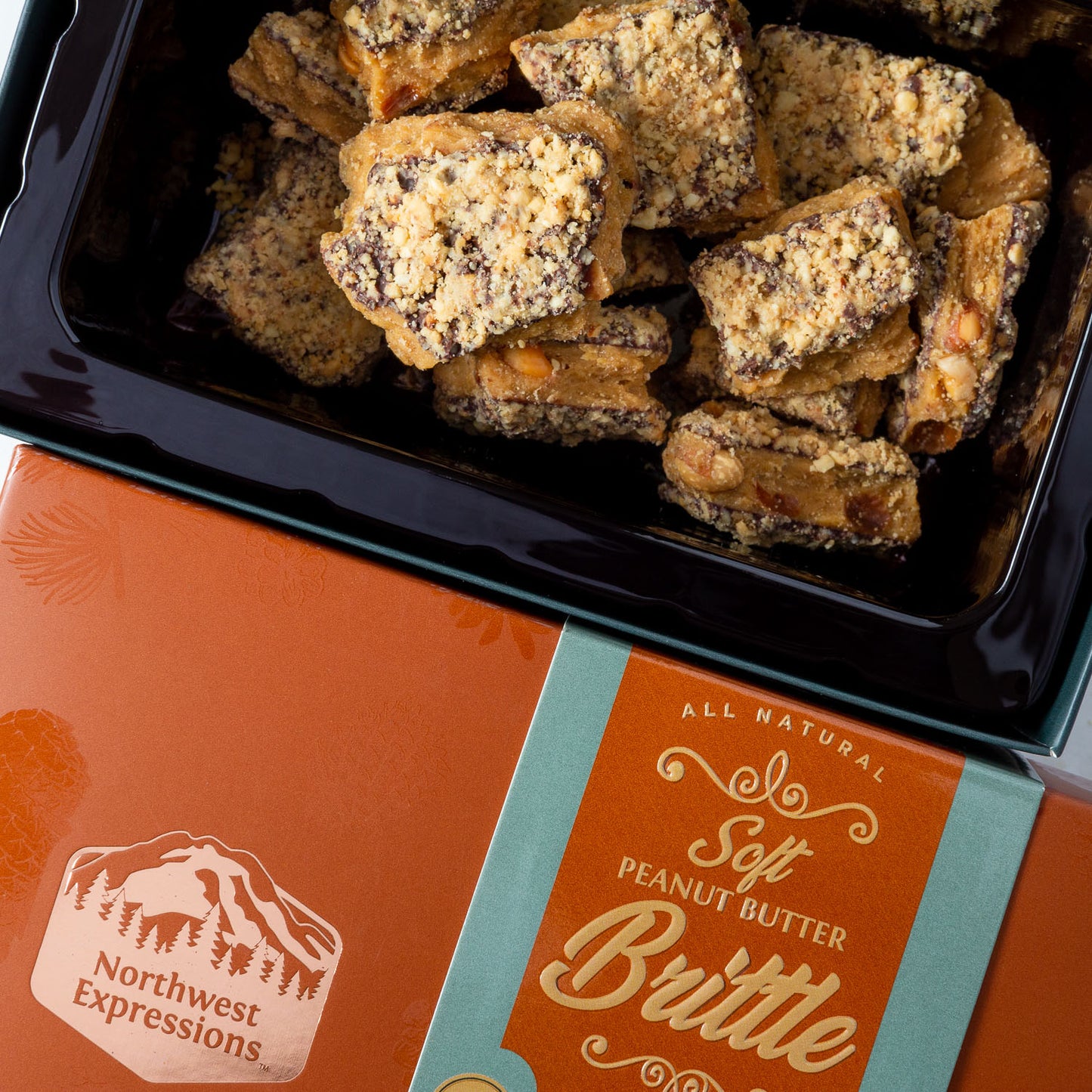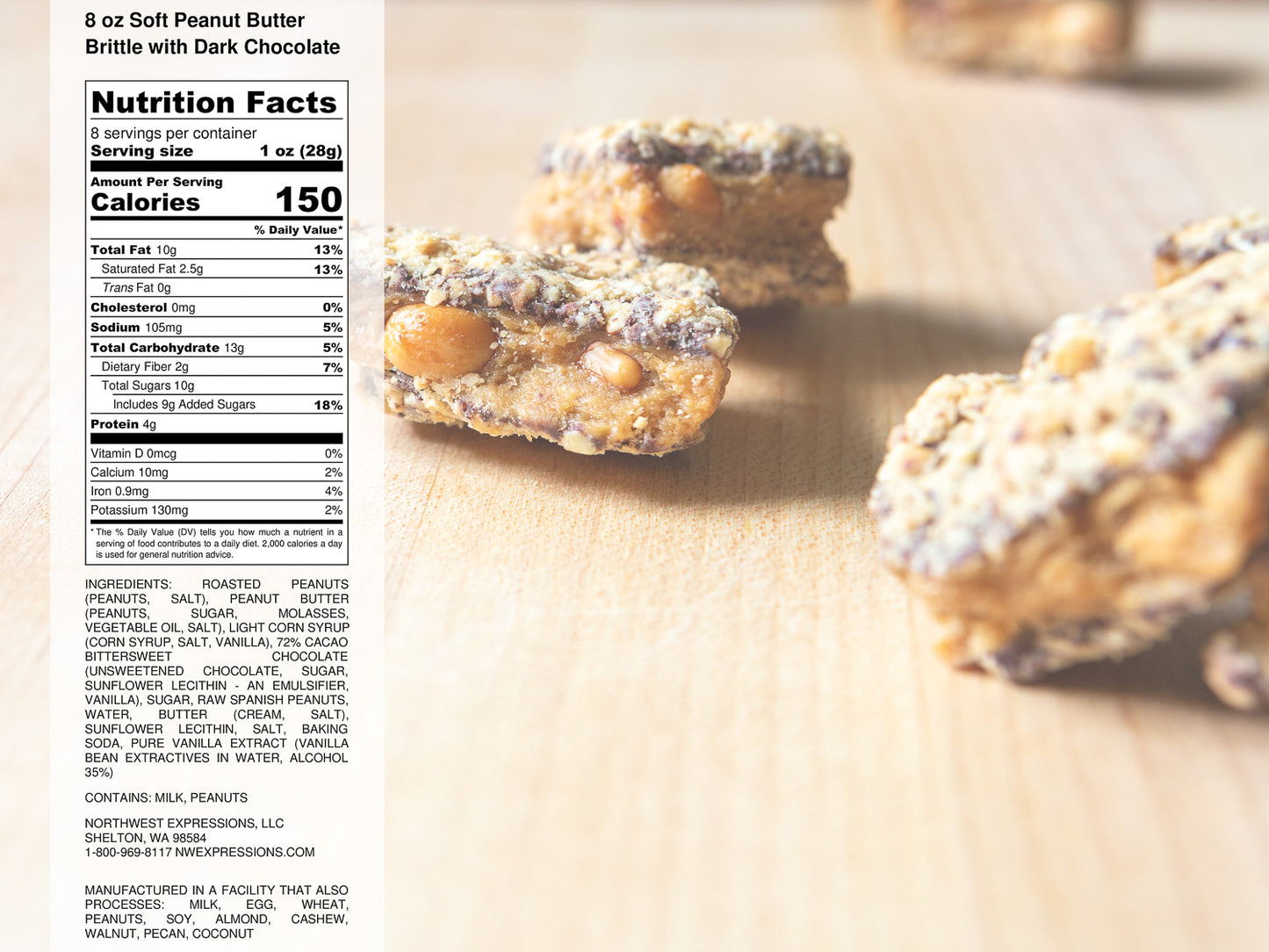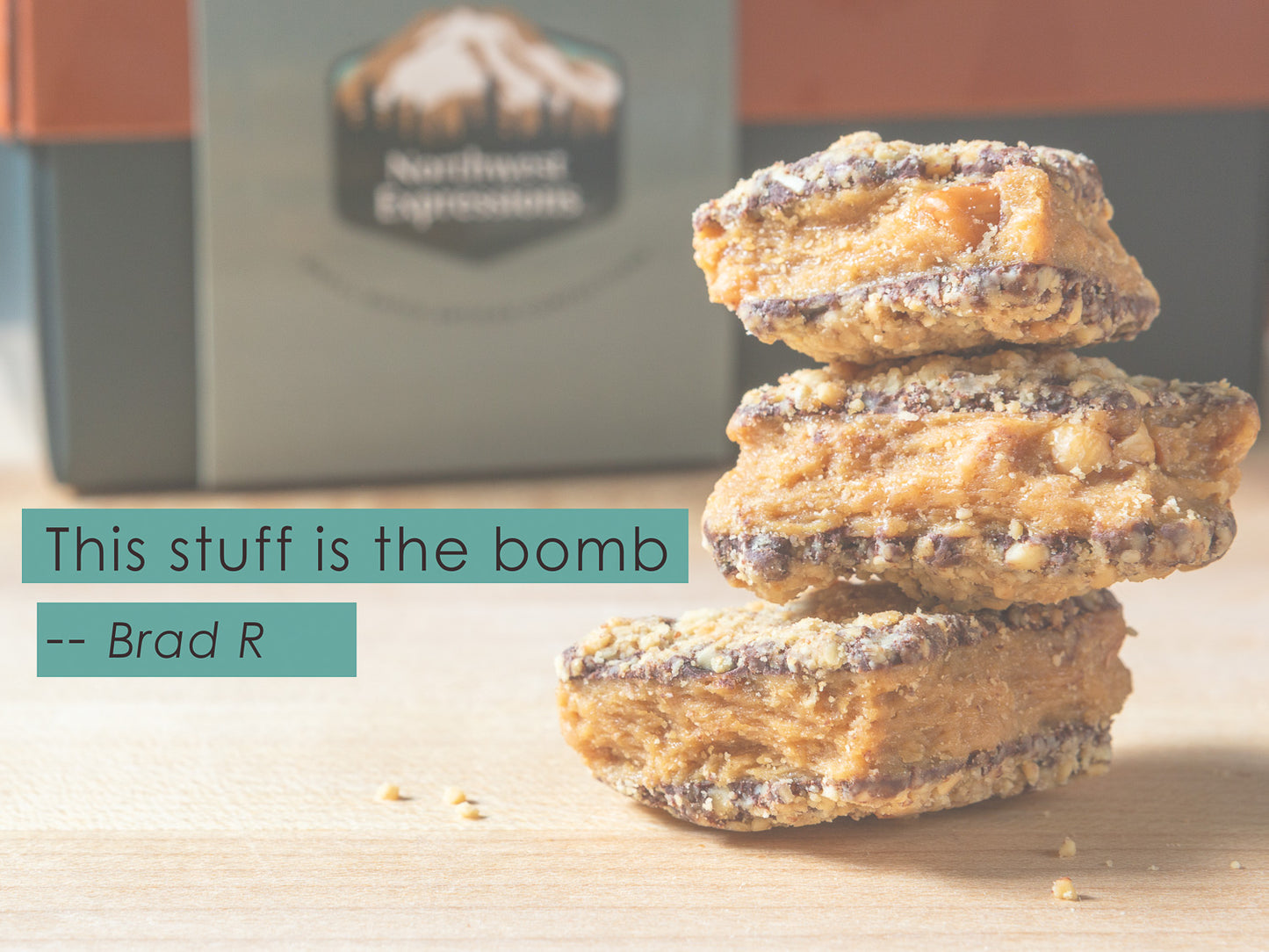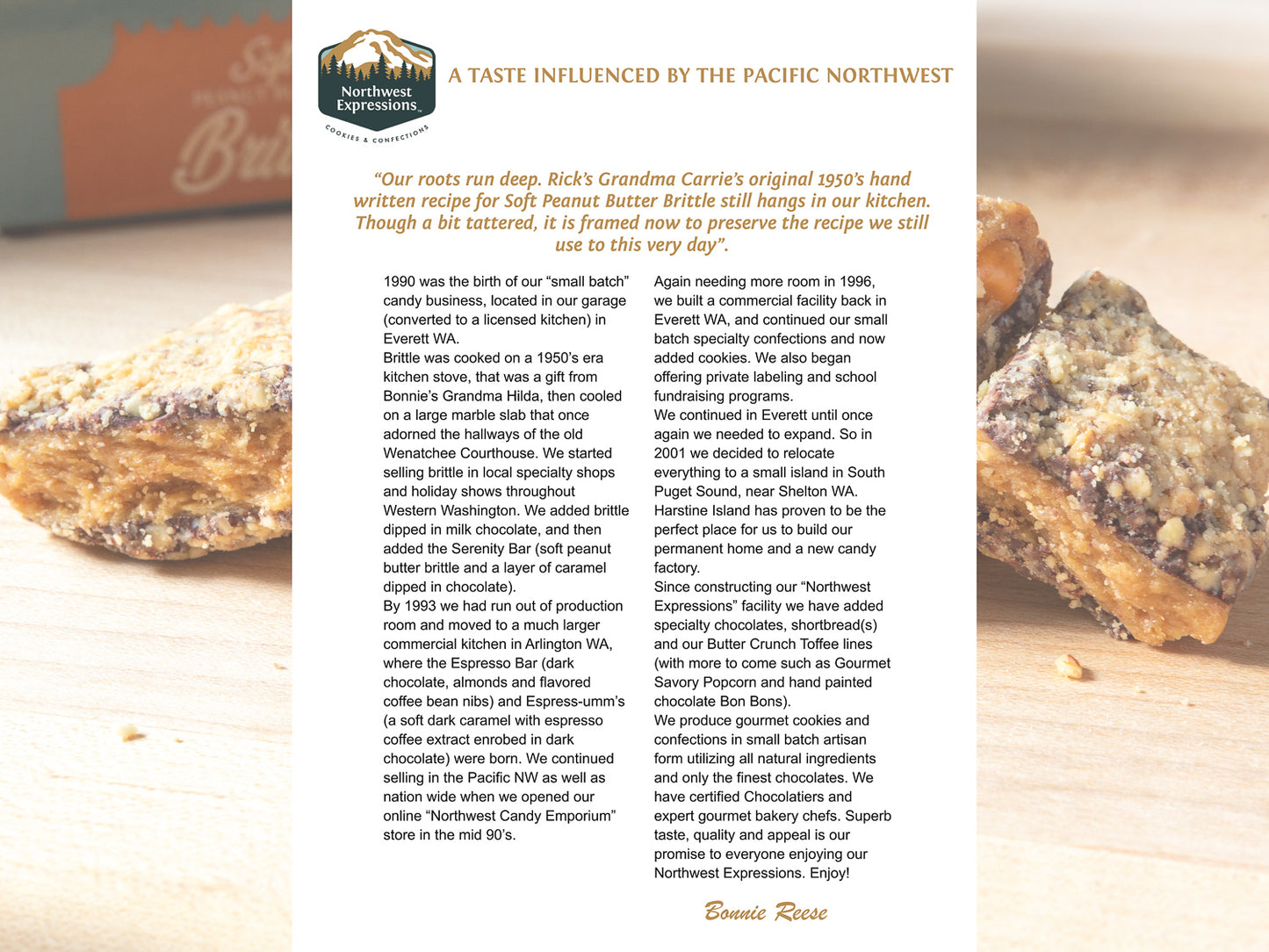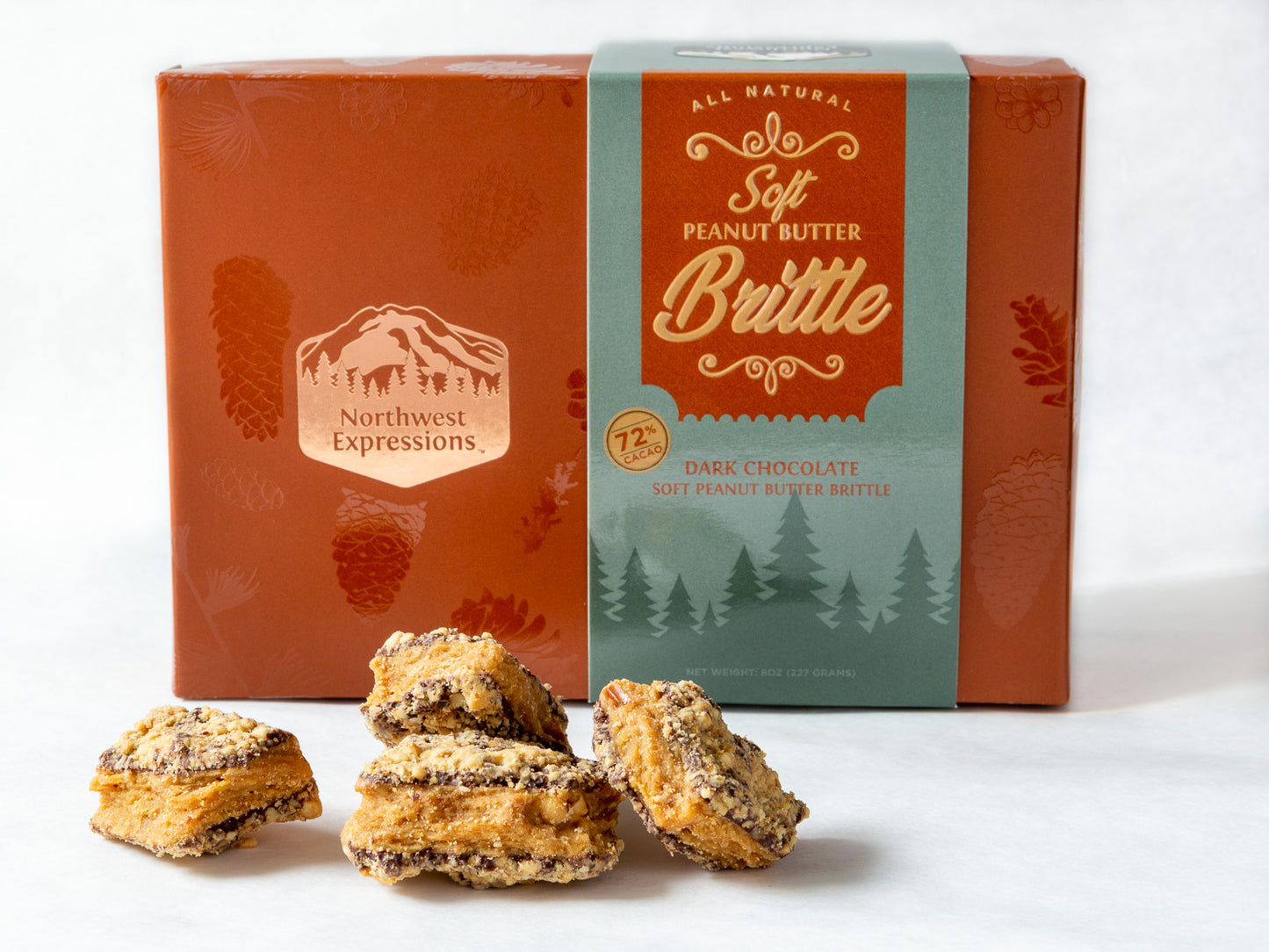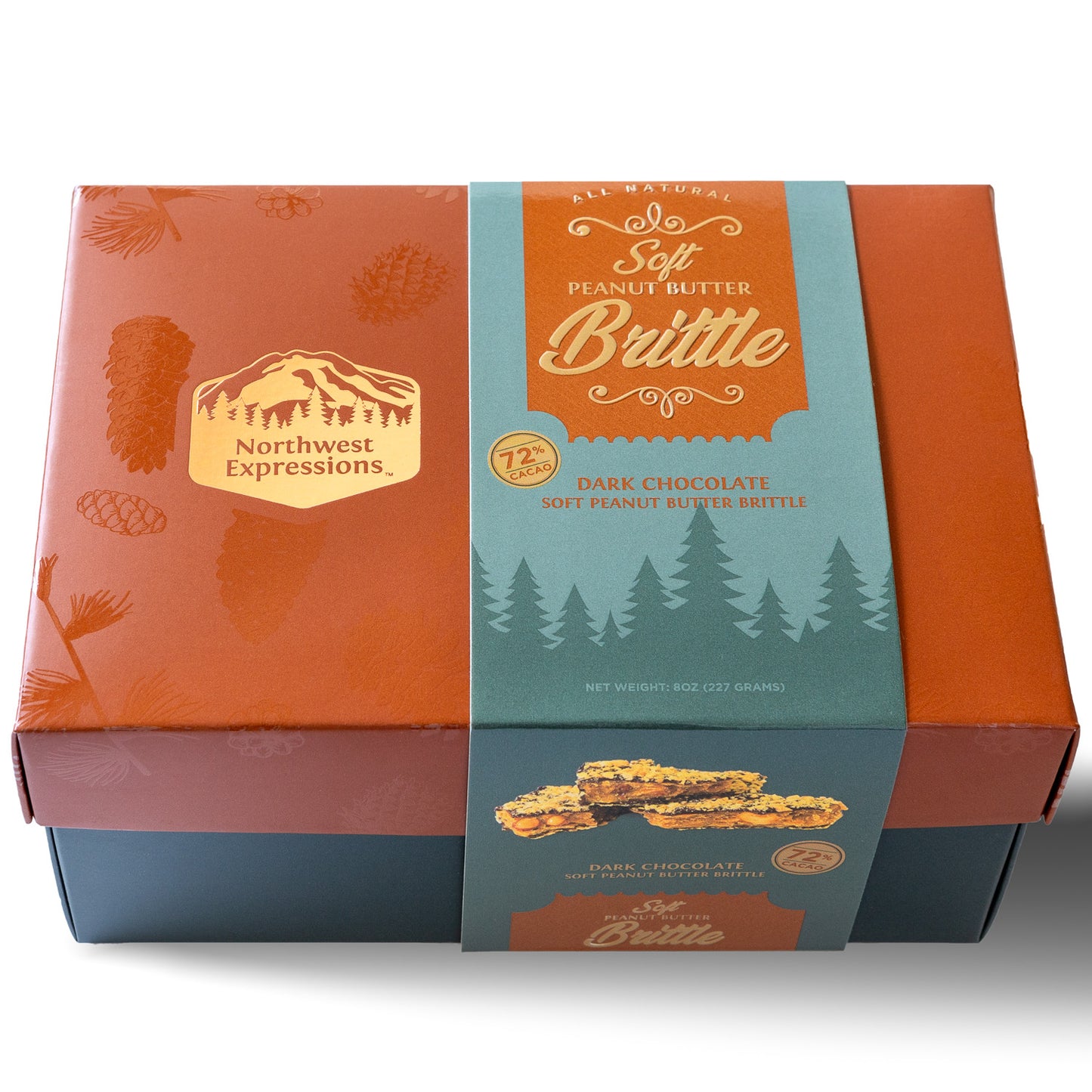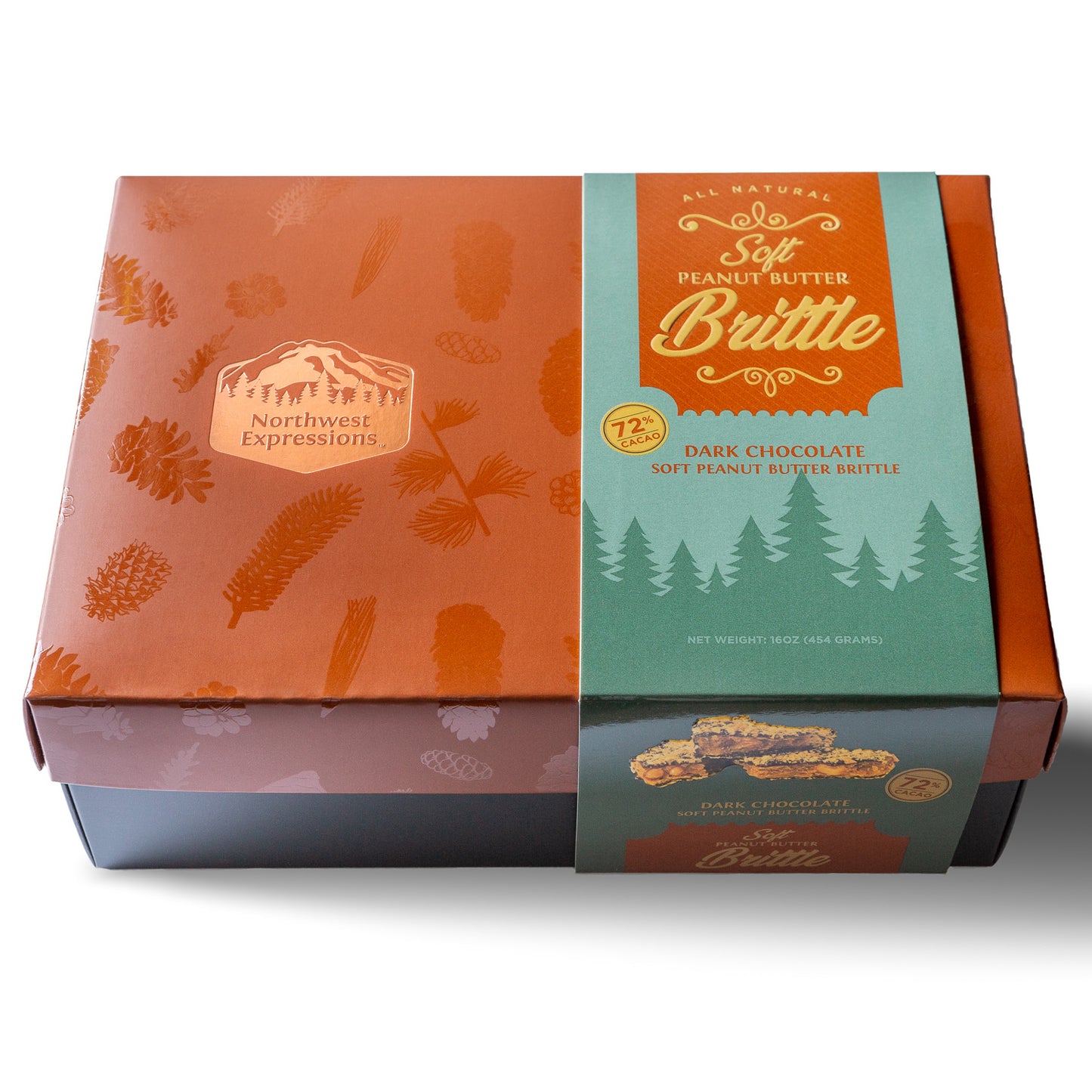 SOFT Peanut Butter Brittle
Yes Please!
Absolutely amazing dessert. THE best ever. Stumbled upon the soft peanut butter brittle at a small airport and then ordered more from their website. Hands down the best quality, best tasting dessert I have ever had.