Classic Shortbread "Shorties"™ 8 oz Gift Box
SHORTBREAD BUTTER COOKIES: Our classic 'Shorties' are fresh and simple shortbread biscuits handmade with pure cream butter, pure cane sugars and just a hint of natural almond oils.
ARTISAN RECIPE: The melt in the mouth shortbread biscuits are a gourmet adaptation of the traditional Scottish cookies, packed with old fashioned buttery flavors.
SMALL BATCH TREATS: The homemade shortbread cookies are made with kosher dairy products and handmade with small batch baking expertise that delivers the perfect flavor and texture.
Share the Shortbread love – these indulgent butter cookies are supplied in an exclusive Gift Box with a triple-laminated pouch to seal in the freshness for family or friends.
HANDMADE IN THE USA: Northwest Expressions hand crafts gourmet chocolates, exquisite cookies, decadent confections and savory popcorn on Harstine Island in beautiful Washington State.

 Handmade Shortbread Cookies 

Northwest Expressions Classic 'Shorties' are indulgent shortbread cookies handmade following several time-honored recipes that Bonnie perfected into her own gourmet expression. The traditional butter cookies are homemade using the finest quality ingredients and small batch baking expertise, which has elevated Scottish shortbread cookies to an artisans' level.

 These delectable shortbread morsels are made fresh and simple, with kosher dairy products. It begins with pure cream butter (and lots of it too!), enriched wheat flours, pure cane sugars, corn starch and natural almond oils…and that's it – gourmet shortbread biscuits with all natural goodness! Enjoy the buttery flavors as well as an elegant 'melt in your mouth' feeling with every savory 'Shorties' shortbread bite!

 Gourmet Gift Choice

 Why not deliver the gourmet taste of homemade shortbread to your friends and family? Our Classic Shortbread Cookies are supplied in an elegant custom gift box adorned with an understated pine cone theme, and crafted with hot-stamped foil and embossing. The pouch is guaranteed to seal in the freshness, so our handmade cookies reach you in perfect condition.

 

 Northwest Expressions

 Crafting gourmet expressions influenced by the taste, feel and rich history of the Pacific Northwest, Northwest Expressions creates small batch artisan chocolates, cookies and confections made by hand and with love on Harstine Island in Washington State, USA. Our roots run deep. Rick's Grandma Carrie's original 1950's handwritten recipe for Soft Peanut Butter Brittle still hangs in our kitchen. Though a bit tattered, it is framed now to preserve the recipe we still use to this very day.




   



View full details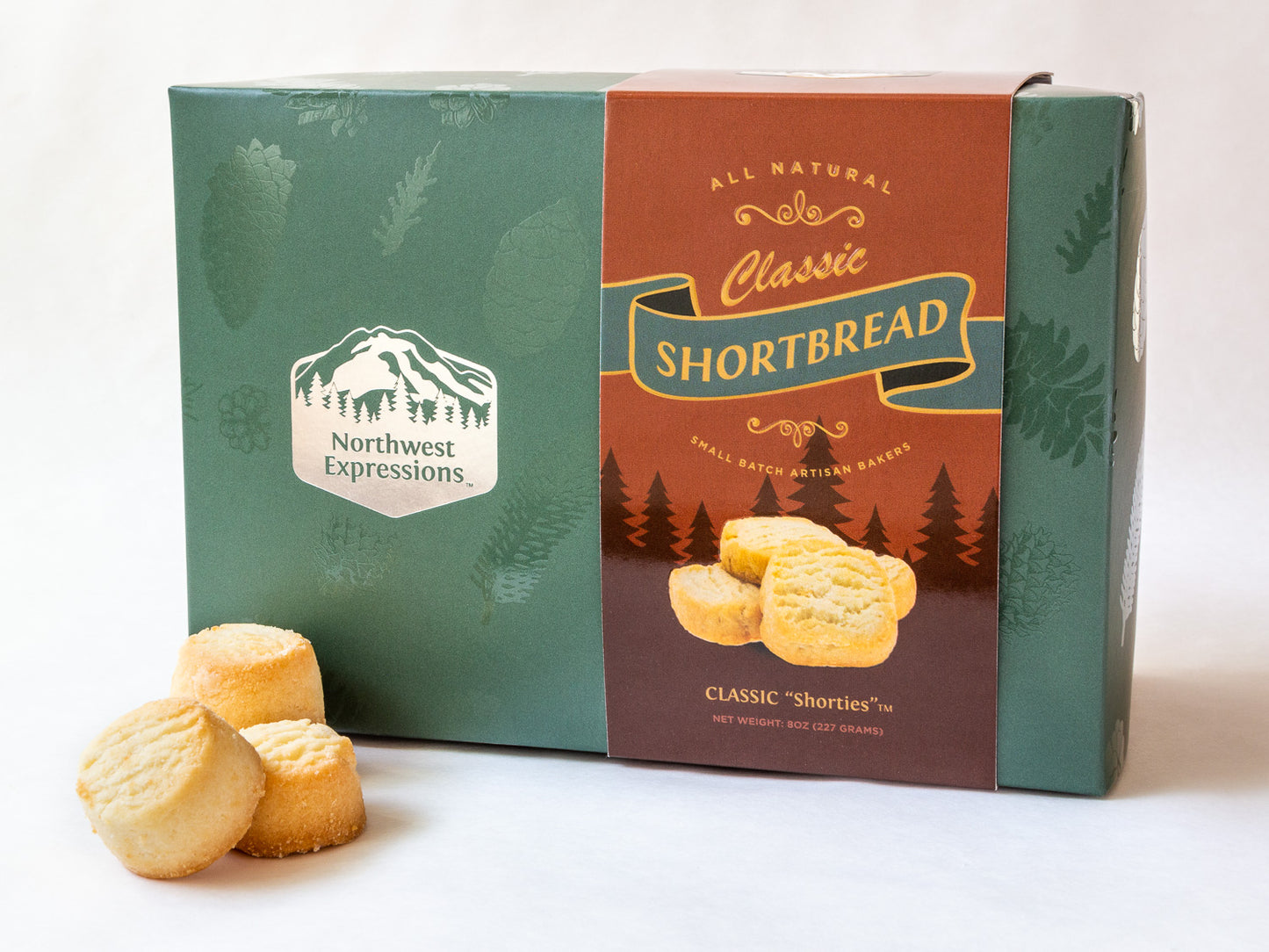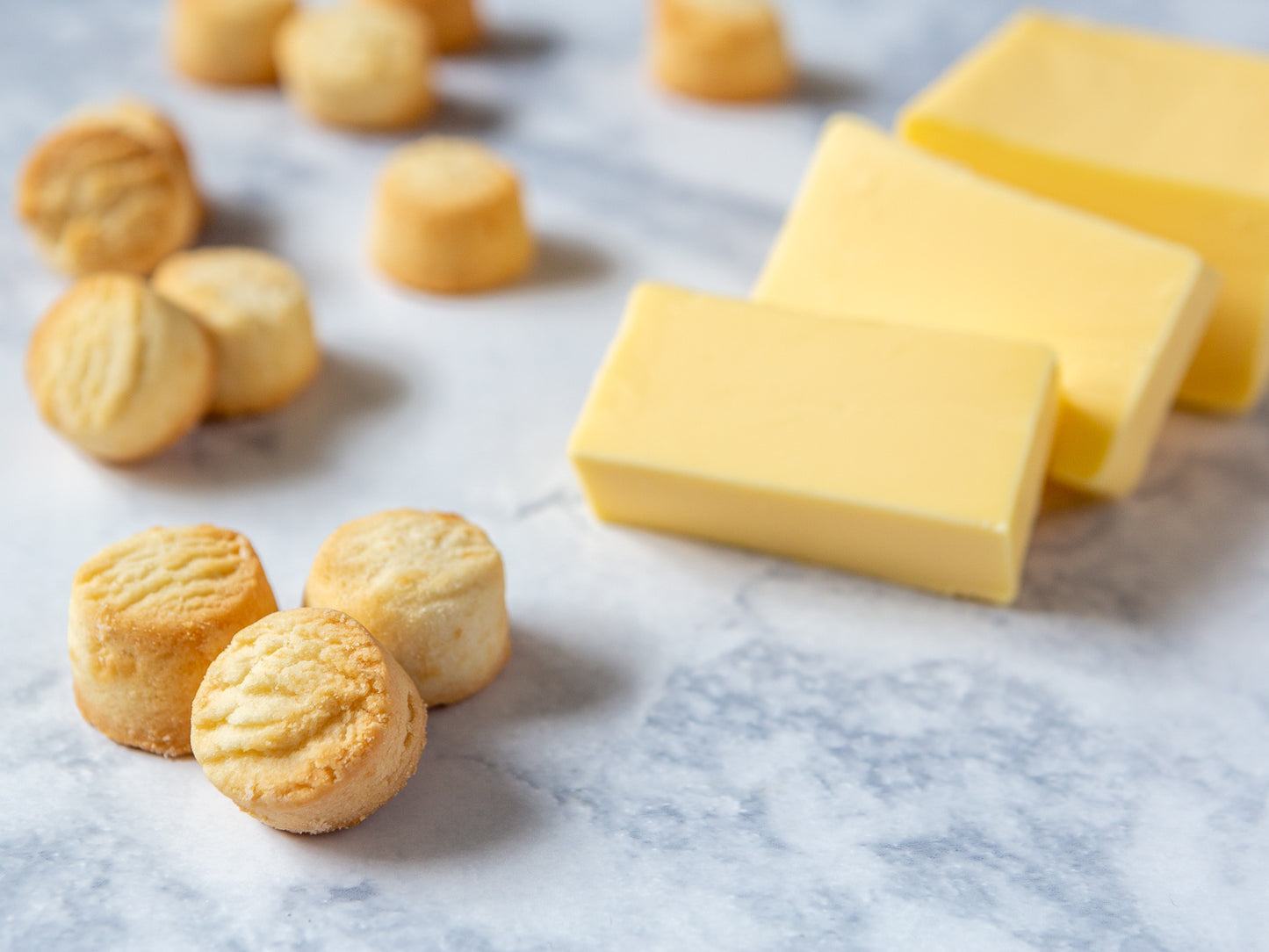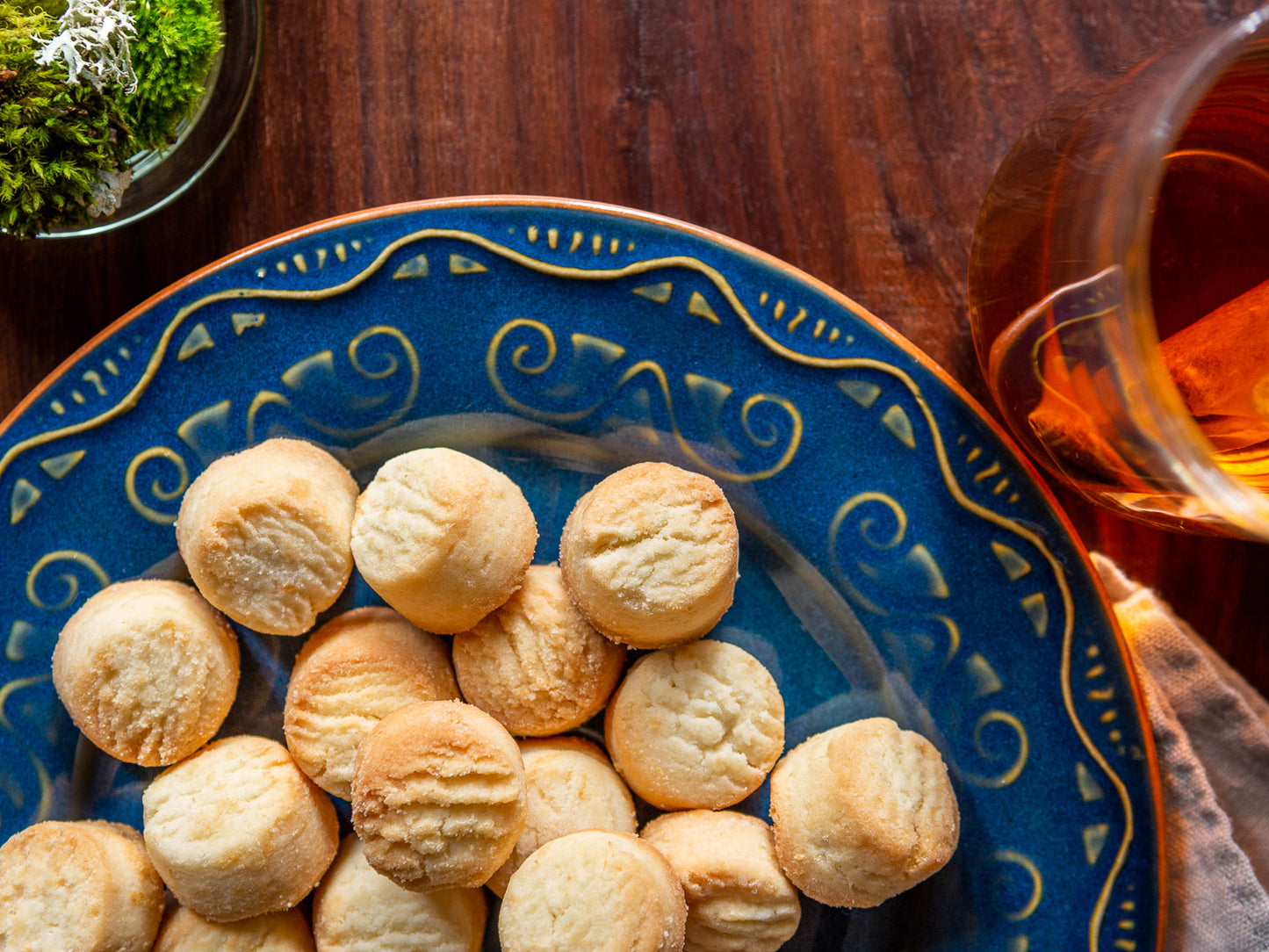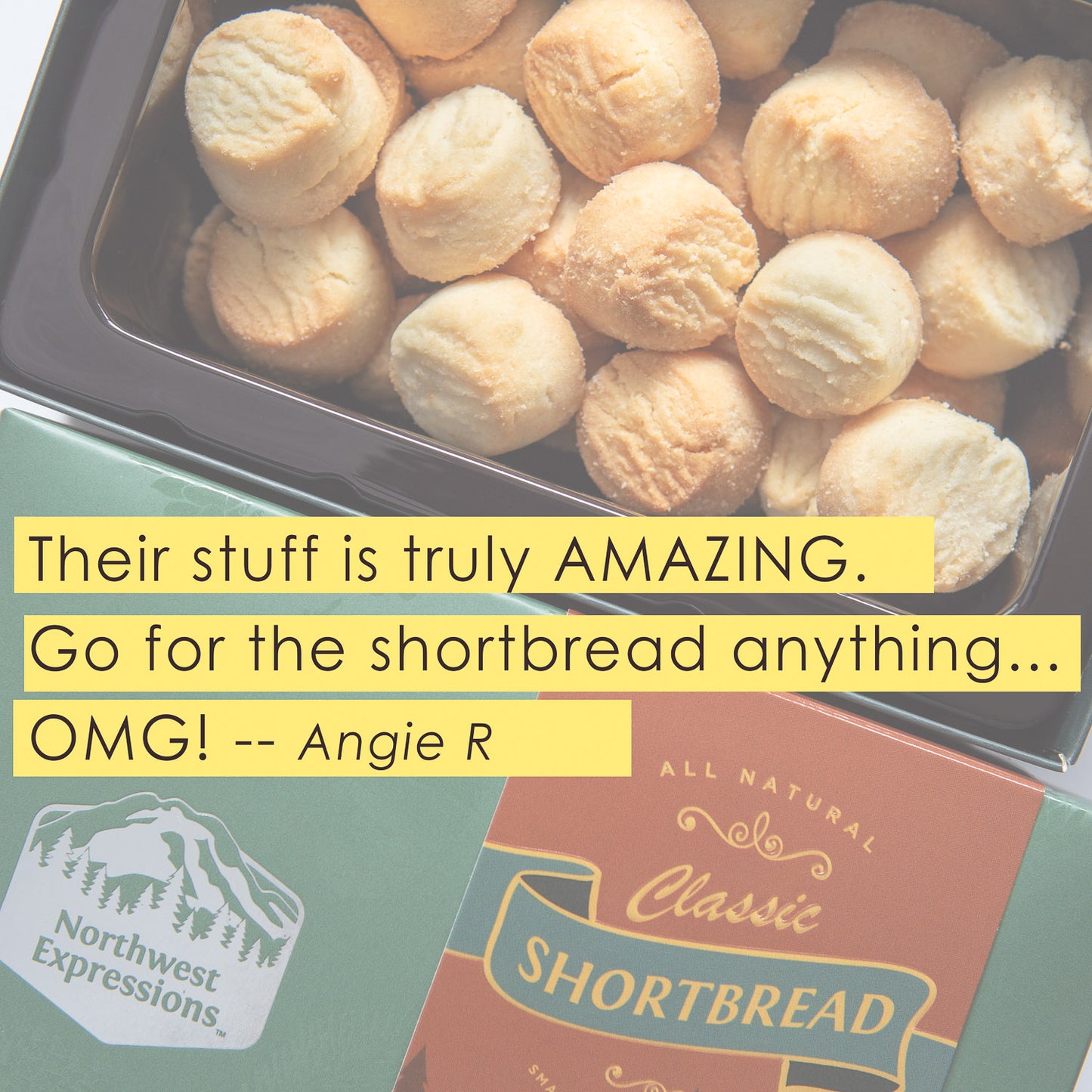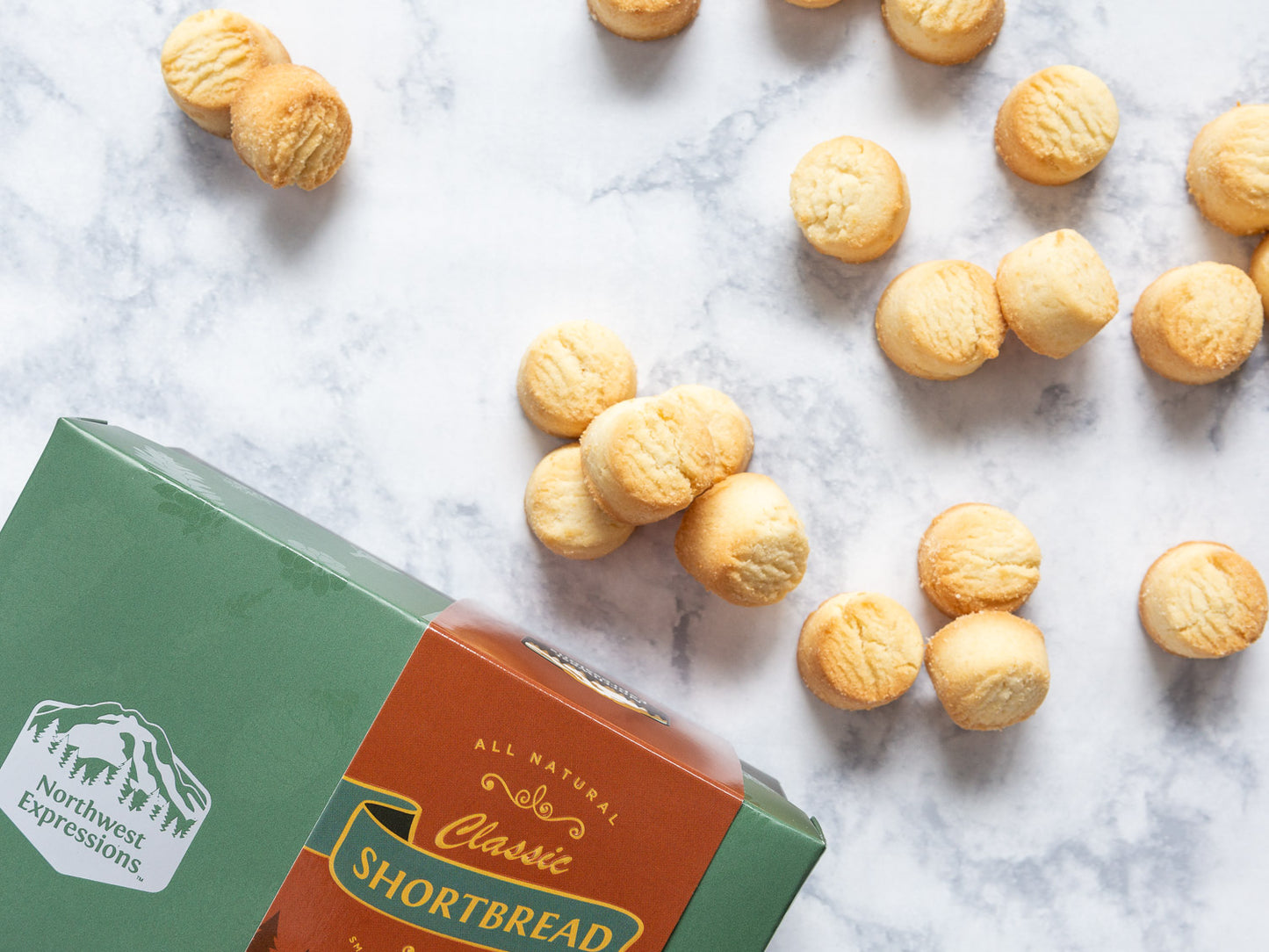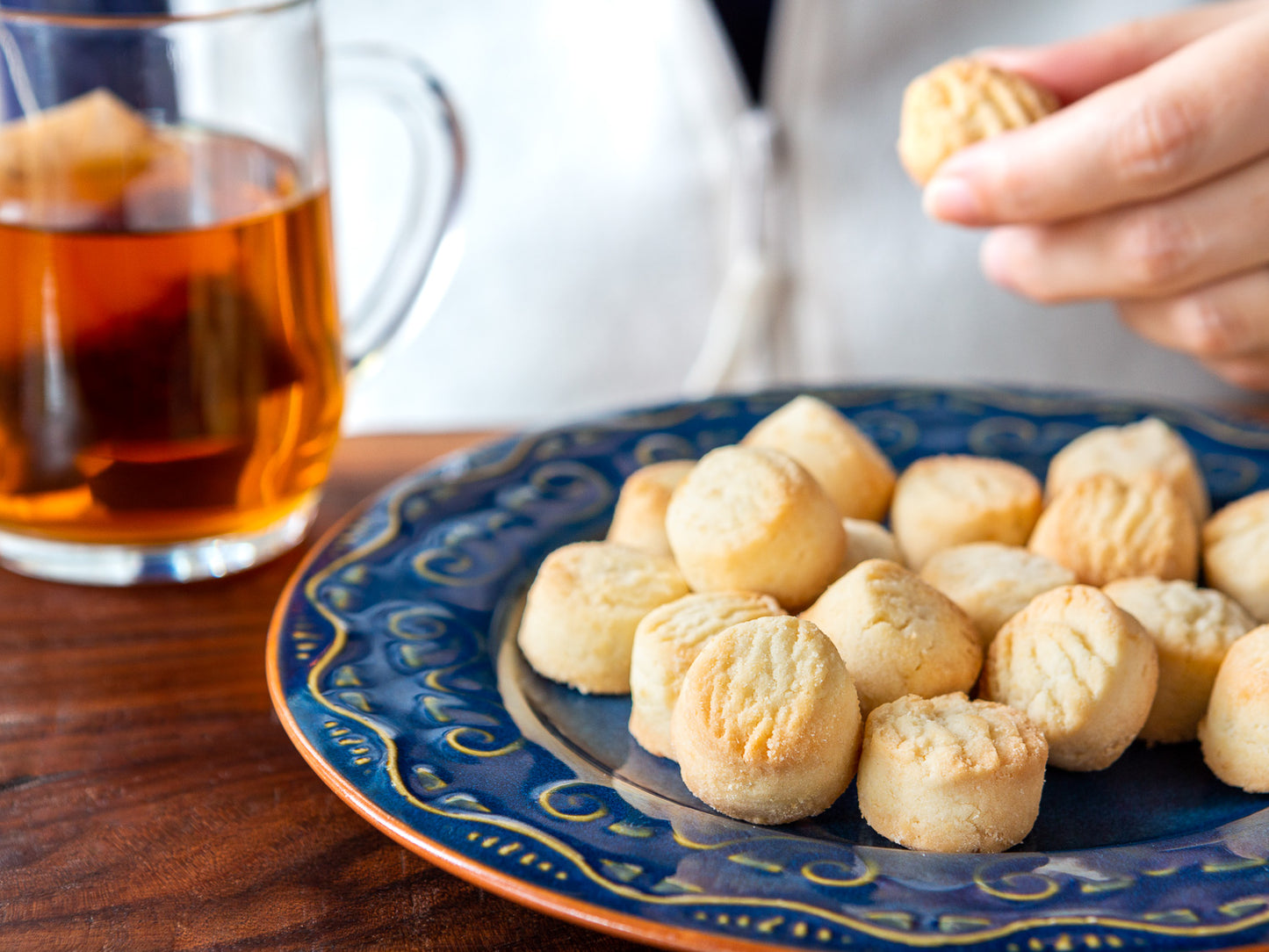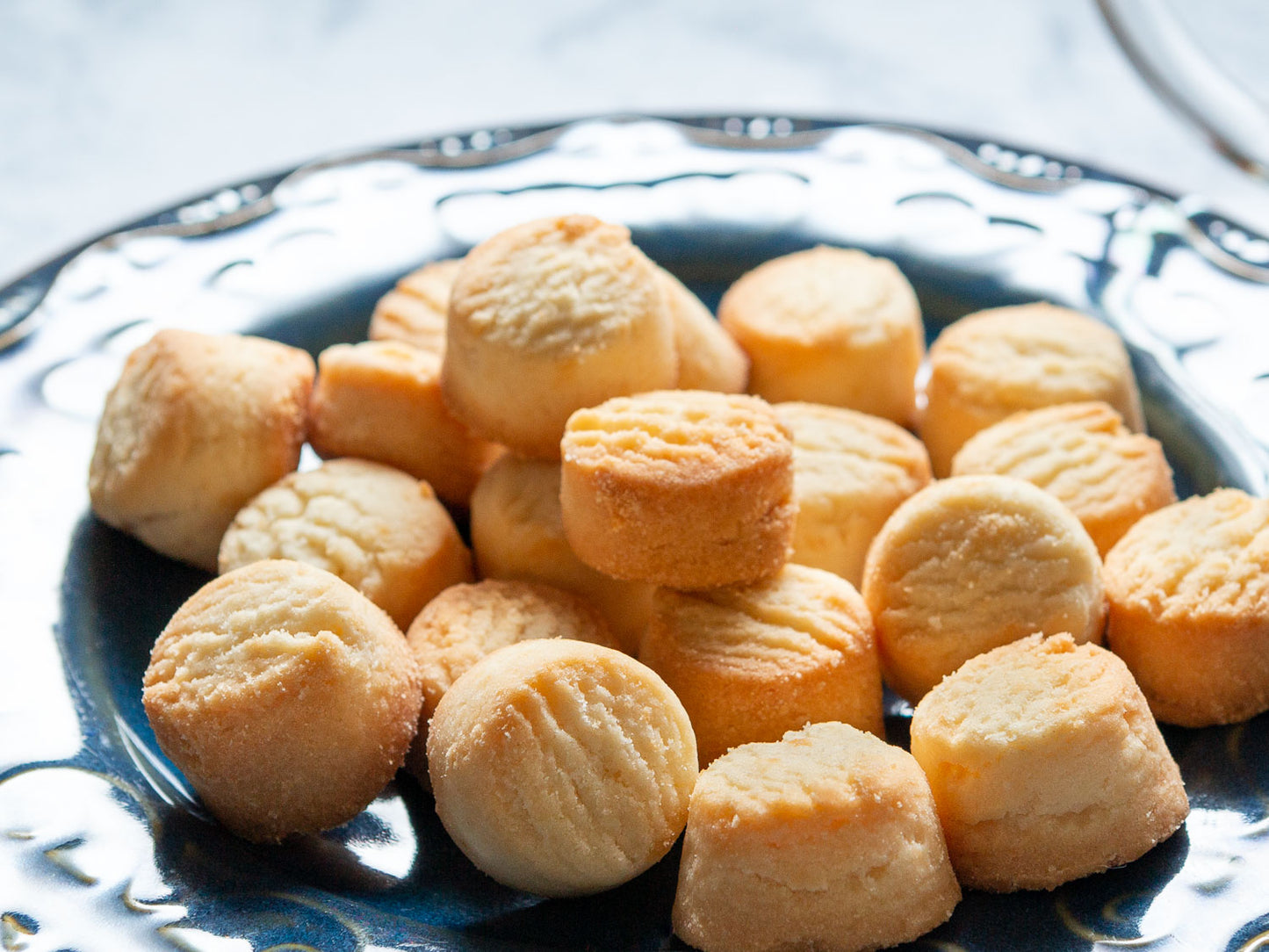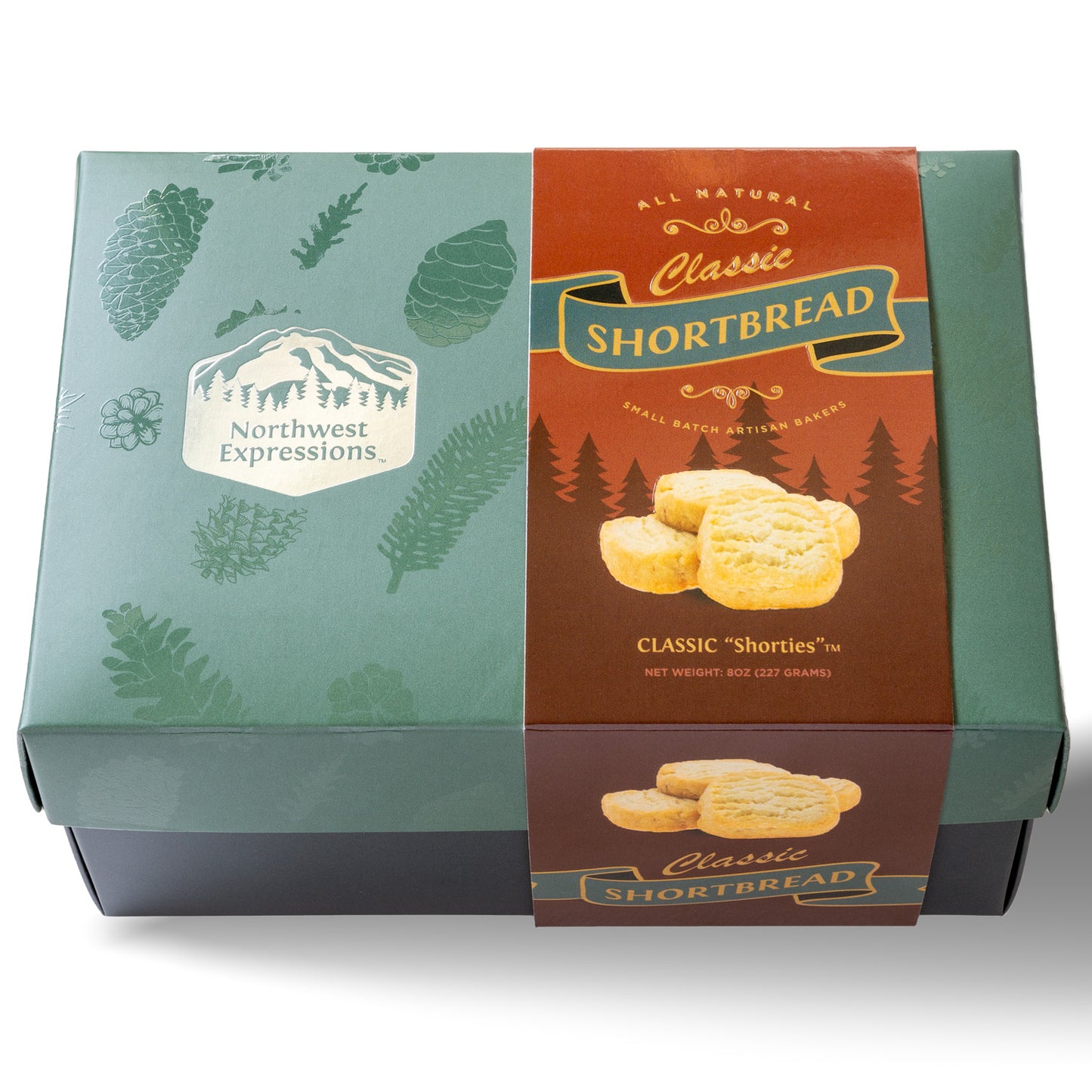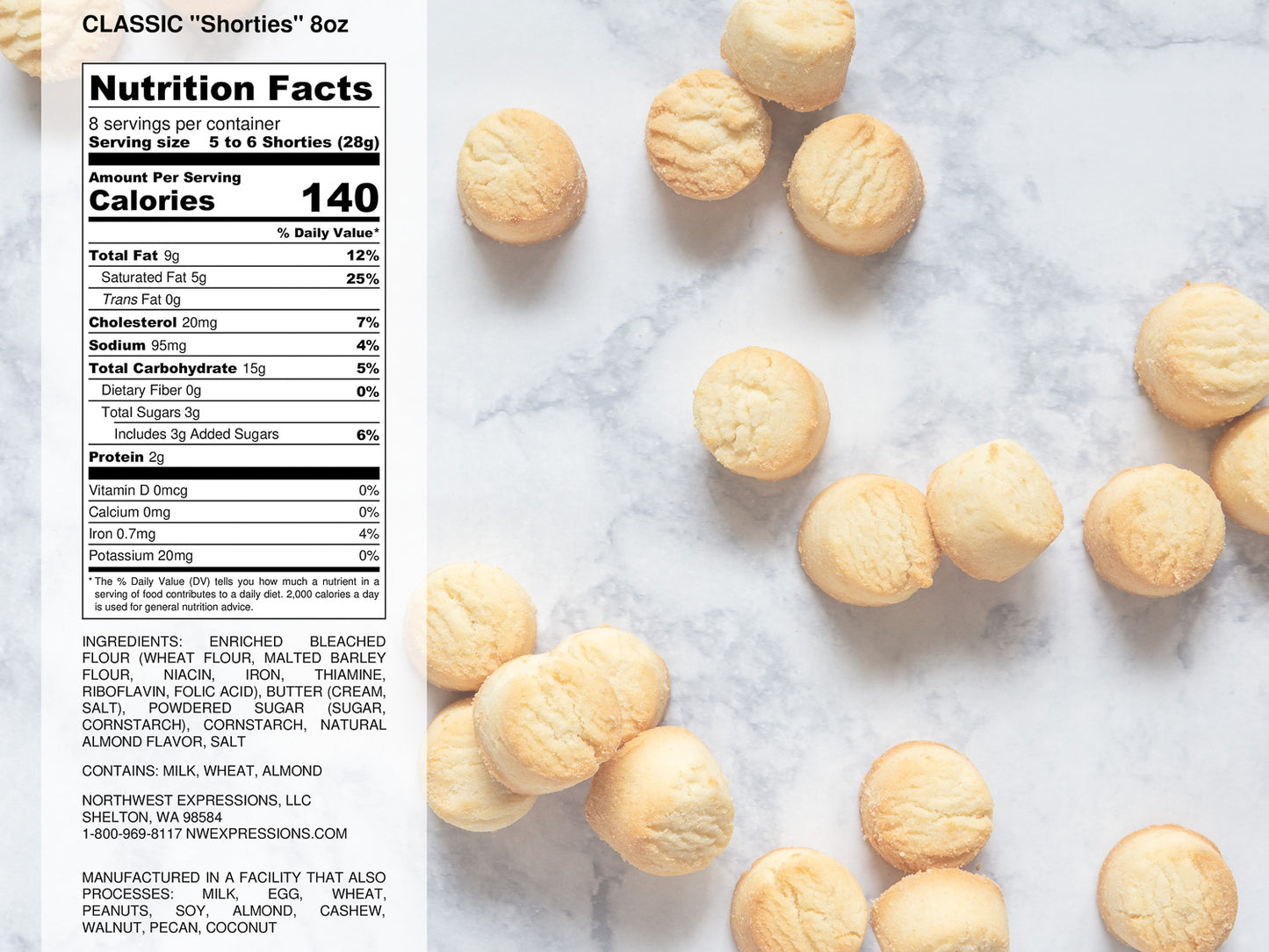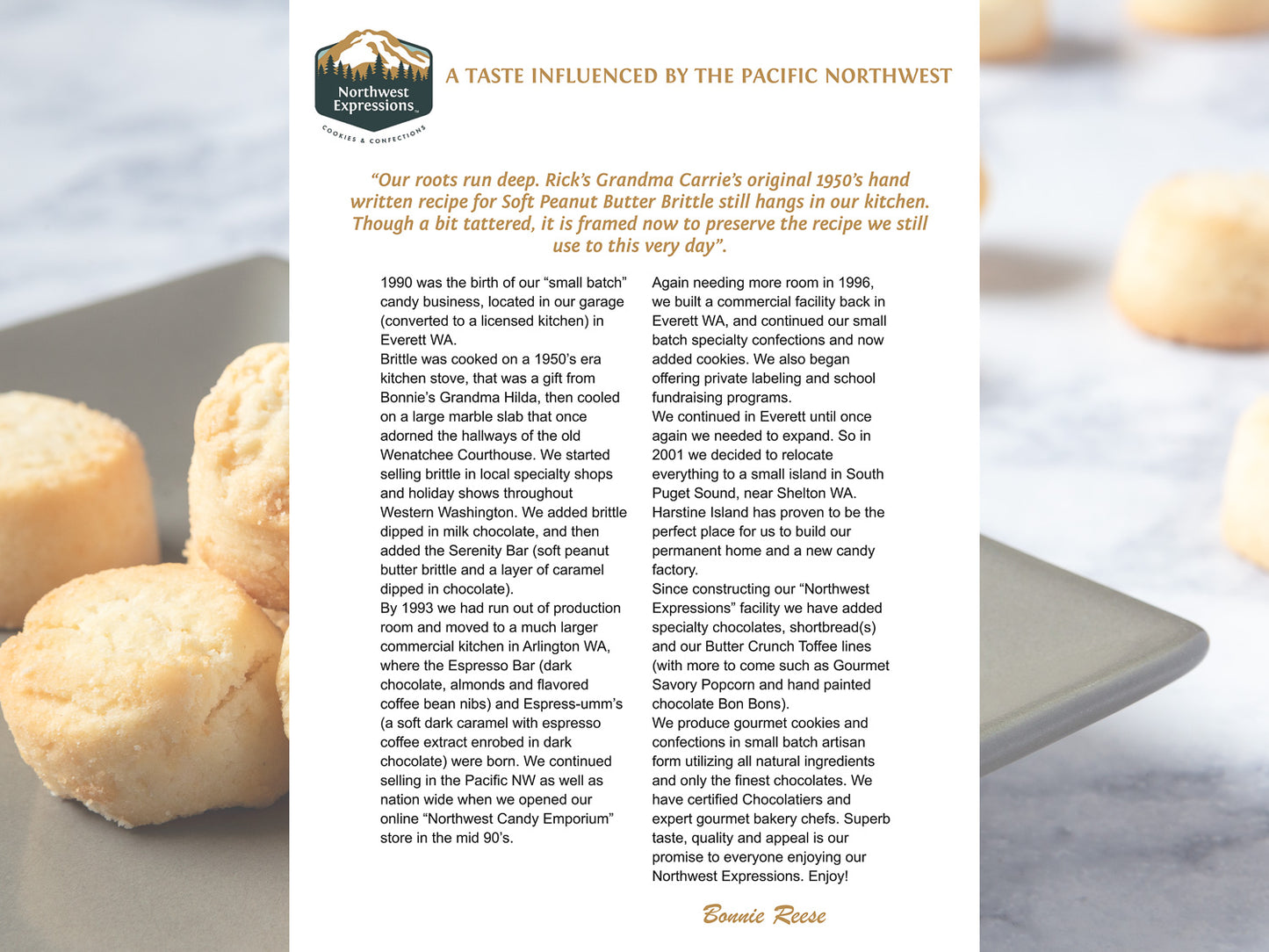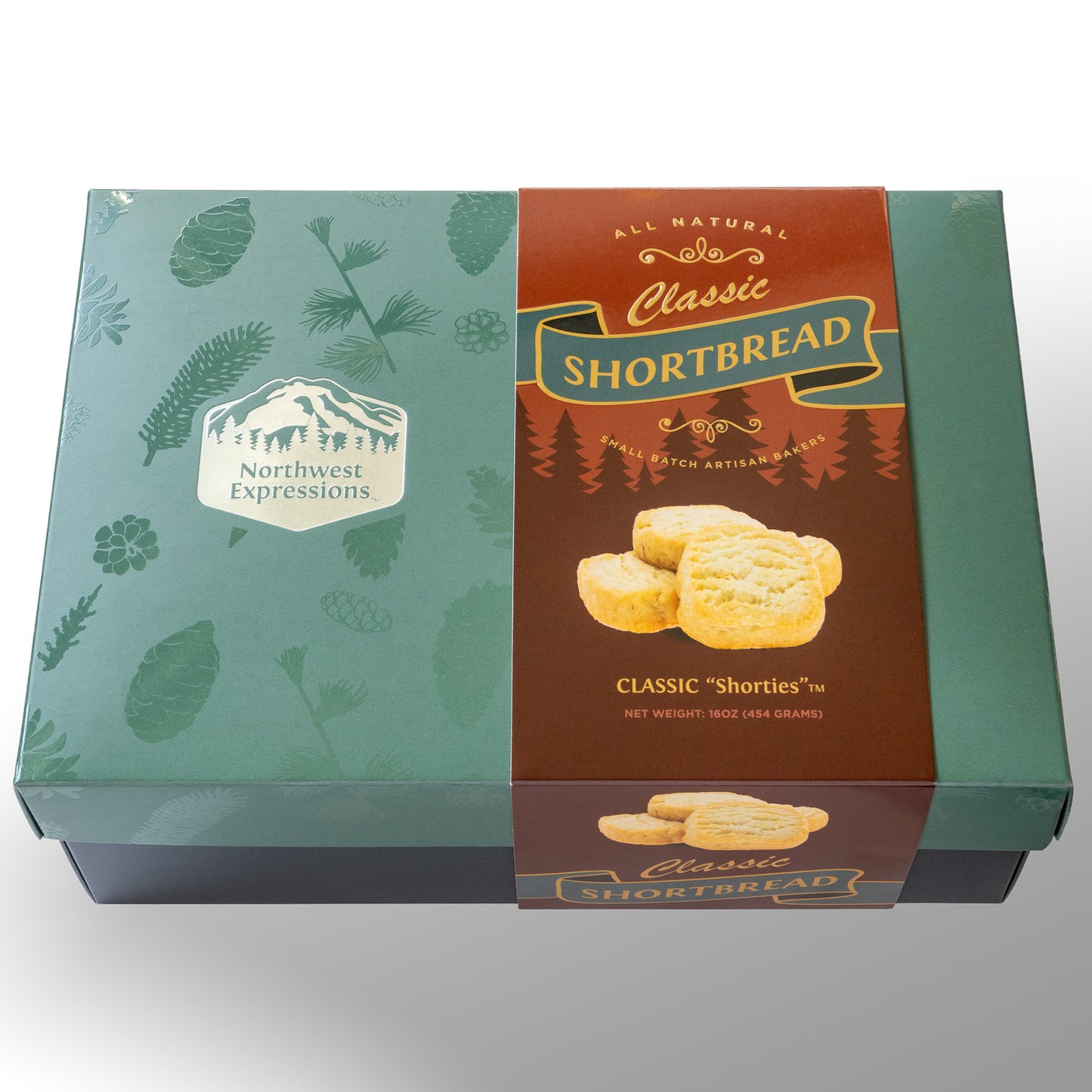 Classic Shortbread "Shorties"™ 8 oz Gift Box
Best Shortbread Anywhere!
Took a sample at the Packwood Fair over Memorial Day and craved it ever since! I'm so very happy you're on line and the quick turnaround and packaging so well done!! This company is the BEST!!!
shortbread gift
I gifted the shortbread order to mother, she really liked it.